Arkansas Yoga Center
1949 N. Green Acres Rd., Fayetteville, AR 72703
Phone: (479) 521-9642
contact@aryoga.com
INTRO TO VARIYOGA – with Vicky Willis – Enrollment closed


Mon

Date:

1/8/2018 – 1/30/2018

From:

6:15 pm – 7:15 pm, 4 sessions

INTRO TO VARIYOGA – with Stephanee Danielson – Enrollment closed


Wed

Date:

1/10/2018 – 2/1/2018

From:

6:15 pm – 7:15 pm, 4 sessions
****************************************************************************************************
Martha Lasley – MBA, CNVC Certified Trainer has authored three books: Coaching for Transformation, Facilitating with Heart, and Courageous Visions.
March 23-25, 2018

Friday – 7pm-9:30pm
Saturday 1pm-5pm
Sunday 10am-2pm
Counts for CEUs with Yoga Alliance
Early Bird Special until March 15th
$135 Whole Weekend
$45 Friday only
$55 Saturday only
$55 Sunday only
Connect to your full humanity by diving below the surface and really listening to your internal conversations. Learn about the 7 types of inner critics and go beneath their words to understand their positive intent. They may be trying to protect you, keep you safe, or contribute to your well-being. When each part of you feels seen, heard, and understood, you can relax, expanding your capacity for self-compassion. In turn, you can deepen your compassion for the important people in your life and transform your relationships.
Learn how to use Nonviolent Communication to empathize with the feelings and needs of each member of your internal committee. As you actively bring parts of yourself into the light, embracing the noble purpose of each, your whole self-moves into alignment. You will also listen to your body which holds the keys to awareness of your emotions and deep longing. Learn how to release old patterns and create new ways of relating to your inner voices and the special people in your life.
****************************************************************************************************
PranaYama Workshop with James Beard –
April 21-22, 2018
Sat 1-5pm
Sunday 10am -2pm

COUNTS FOR CEU'S WITH YOGA ALLIANCE
James has been actively exploring the breath most of his life. In 1992 he was introduced to Breathwork which has led him deeper into the world of healing, yoga and massage. In 2011 he wrote, 'Thirteen Breaths to Freedom, An Introduction to Breathwork'. Over the years, his intention has not only been to help others heal but to guide and empower people to heal themselves. His practice of Breathwork has evolved with the gifts and inspiration of several influential master teachers building a strong foundation of experience. James integrates the natural organic movements of the body with the breath in his workshops to support clients/students so that they may gain a greater understanding of the deeper levels of the self. His workshops have a segment exclusively dedicated to helping you create a daily practice that you can use the rest of your life for your over-all well-being. Breathwork inspires people to control their state of being by consciously controlling the patterns of the breath. James enjoys encouraging students to be open as the healing path unfolds in Breathwork. He focuses strongly on the heart in his workshops, incorporating the individual needs of each student in an effort to cultivate an environment that is welcoming and free.
Early Bird Special until April 10th
$135 Whole Weekend
$75 Saturday only
$75 Sunday only
REGISTER HERE

******************************************************************************************
LILIAS FOLAN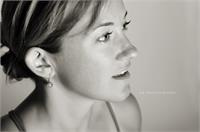 "First Lady of Yoga" since her ground breaking 1972 PBS television series, Lilias! Yoga and You. Lilias returns to Northwest Arkansas for another beautiful weekend of Yoga and so much more.
May 18-20
Friday 7:00pm – 9pm
Saturday 1pm – 5pm
Sunday 10am – 2pm
Counts for CEUs with Yoga Alliance
$199 (early bird special) Don't miss out on this discounted price, register before March 30, 2018 (price increases to $299). Registration is limited!
Throughout the year, Arkansas Yoga Center offers workshops presenting a variety of yoga techniques.
These workshops provide an opportunity for more intense involvement than daily classes, and go into greater detail on some of the practices that you may have encountered already at the Arkansas Yoga Center. Workshops can be a trans formative experience, a renewal for your mind and body.
Check back on this page for upcoming workshops, or sign up for our newsletter to make sure you get all the announcements of upcoming events.
Some of the workshops we've presented in the past:
Sanskrit Workshop with Kevin Perry and Sallie Keeney
Kundalini Yoga Workshop
Walk through the Puddle with Kundalini Yoga
Everyone Dying to Be Fully Alive